HR Know-How LLC
Wouldn't it be terrific if leadership skills came naturally?
Just think of the profoundly positive impact it would have on our relationships, both professional and personal. Fortunately, leadership skills (people skills), can be developed. This is important because, while solid technical skills are key to attracting clients and satisfying employer initiatives, strong leadership skills are significant for client retention, career advancement and healthy workplace culture. It is often in the day to day interactions with employees where serious issues get their start – a real source of legal exposure for employers of all sizes.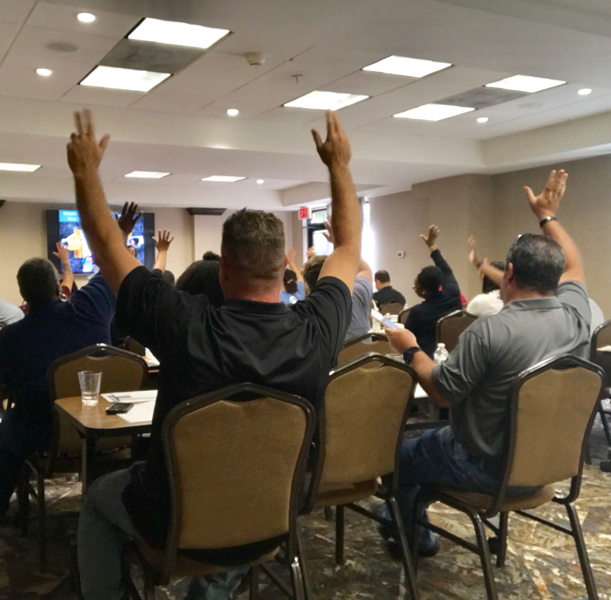 The good news is these concerns can be addressed and mitigated earlier when managers have the awareness and confidence to use their leadership skills. HR Know-How LLC is a resource for providing appropriately customized training and speaking solutions to meet these needs. It starts with a free consultation, so contact me to discuss how we can strengthen your organization's culture of compliance!
Lisa Johnson, Biography
Lisa M. Johnson is an internationally experienced human resources professional who has worked with leaders from numerous industries in the public and private sectors. She has more than 25 years of proven experience as a human resources generalist, with a background that spans from global project management, to change management, to labor relations. Lisa earned a Bachelor's Degree in personnel/industrial relations from the University of Kentucky and an MBA from Lewis University.
She is a member of the National Speakers Association – KY chapter and the Society for Human Resource Management – Louisville chapter.She is a contributing author to Imagination@Work, a collection of insights from industry leaders about the shifting boundaries in the modern workplace. Her chapter, "Managing Compliance with Confident Communications", includes a step-by-step guide to taking the fear out of difficult employee relations situations so managers can lead with confidence and communicate with clarity.

Lisa (5th from left) is joined by an energized group of managers at a Skillpath event showing support for her contribution to the anthology, Imagination@Work.